The Garden Gallery at Foxley, Norfolk
In addition to my working studio we also have a small gallery, here at Foxley, where a selection of finished paintings is always on display. This display is constantly changing as new work is being produced.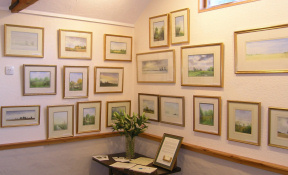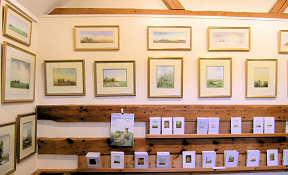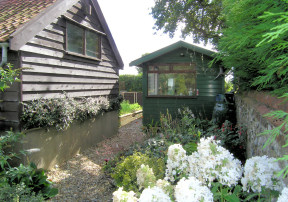 Paintings are available for purchase, framed in-house and sold ready to hang, unless for export. Greetings cards and reproductions may also be purchased when visiting.
Visitors to the garden gallery are very welcome, but as I work with the weather and seasons we do suggest that you telephone first, especially if you're making a long journey.
© Ken Walton 2007 - 2020 all rights reserved. Valid.